MS Dhoni, the Magnanimity we witnessed!
I came to Bangalore for the first time in 2006 and that was also my very first time away from my home and family. Most often than not a striking conversation amidst this whole new world and I started with a question "Ishani where are you from?". My answer would be "Ranchi". Amazingly 99% folks would respond back "aahh Dhoni!". The expression remains unchanged, even today! 🙂

I admire Dhoni a lot, a LOT. Partially because we share hometowns but also for who he is, how he is!


Dhoni made his ODI debut in 2004 against Bangladesh when his name echoed in every chowks (common road junctions) in Ranchi. His hard work and grit brought him the ticket to the world of cricket at that time when this was a far-fetched dream to all such remote locations like Ranchi, Jamshedpur etc. At this time and before, there was no one from Jharkhand to represent India on a national level forget about being famous.

Compared to his peers, Dhoni was a late bloomer. When Yuvraj and Kaif had already made a name in Indian Cricket, Dhoni just made his entry. However, it did not stop Dhoni to climb his flight of success.

He became the first India captain to win all three ICC limited-overs trophies World Cup, Champions Trophy and the World Twenty20.
He became a very successful captain. Under his captaincy in 2013, India became the first team in more than 40 years to whitewashAustralia in a Test series.
In the Indian Premier League, he captained the Chennai Super Kings to victory at 2010, 2011 and 2018 seasons, along with wins in the 2010 and 2014 editions of Champions League Twenty20.
In 2011, Time magazine included Dhoni in its annual Time 100 list as one of the Most Influential People in the World. 
Dhoni holds the post of Vice-President of India Cements Ltd., after resigning from Air India. India Cements is the owner of the IPL team Chennai Super Kings, and Dhoni has been its captain since the first IPL season. 
The Indian Territorial Army conferred the honorary rank of Lieutenant Colonel to Dhoni on 1 November 2011. He is the second Indian cricketer after Kapil Dev to receive this honour.
His passion and love towards cricket earned him titles like the Finisher, Captain cool, Mahi Bhai, Thala etc. This golden list can go on and on.. Whoa, I can't pen down all his accomplishments and this golden era in this one page!


What happens in Vegas(Goa/ some party/ office) stays in Vegas(Goa/ some party/ office).. I have heard these lines so many times till now. But here is a live example – What happens in the ground stays in the ground… We have all witnessed so many examples of multiple cricketers/players get entangled in multiple controversies at least once in their entire career. Dhoni is a live emblem to draw that distinct line between his personal matters and his work career and has never been in any single controversies involving both (personal or professional) together. A calm head that stayed the same in case of both a victory or a defeat. Something for us all to think about?


He is that one man who constantly practices staying away from the limelight when everyone else desires to be read or watched on social media. 😉
He announced his retirement from Tests on 30 December 2014. MS Dhoni announced his retirement from international cricket on 15 August 2020. Who takes to Instagram to announce this big a news? "Dhoni"!
We will not witness Dhoni in the Indian jersey but all are set to the Thala in his Whistle podu yellow jersey for Chennai Super Kings on the 19th of September.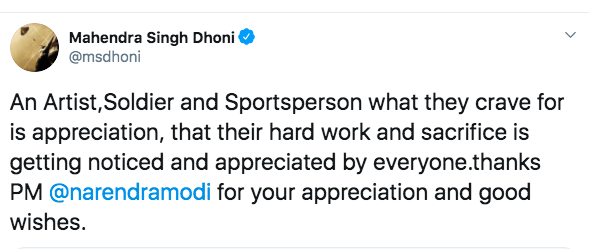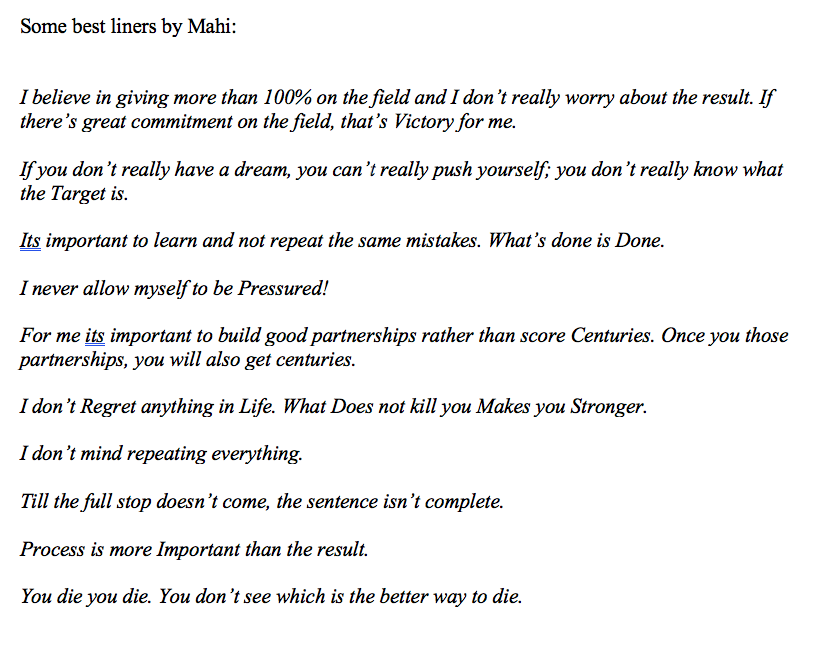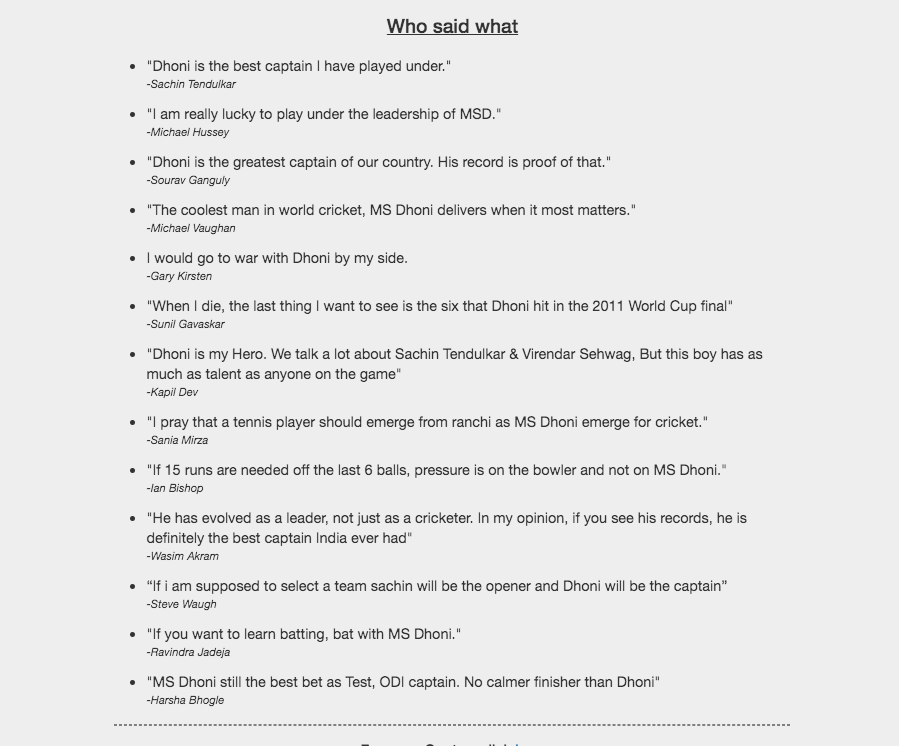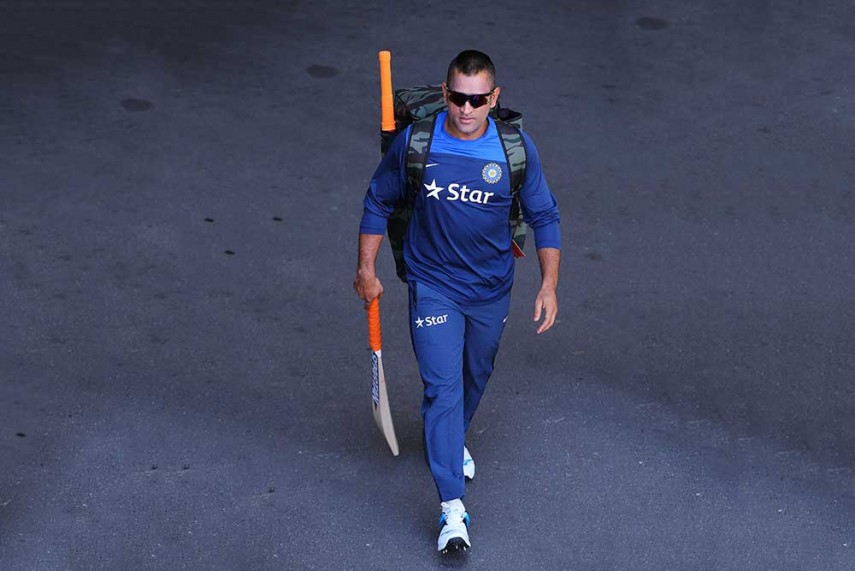 Thank you Dhoni for giving us all hailing from Ranchi and India a recognition. A recognition that brings a smile on both the faces, the one asking and the one replying as you also changed the whole face of Indian Cricket.
A true emblem to sportsmanship!